HUSBANDRY & AUTO-FEEDING
Defuro sensor is a professional in the field of capacitive sensor technology. Capacitive sensor is one of its core competitiveness. Defuro capacitive sensor can provide customers with a complete range of products, a wide range of models, for object level control and location detection. Also adhere to actively customized products for customers and provide technical services, so that it has a unique advantage in product diversity. Defuro sensors are dedicated to user efficiency and advanced automation processes.
According to the intensive development of animal husbandry, the machinery is becoming more and more intelligent, more and more simple. Defuro sensors provide serious of solutions such as level control in feed production, auto-feeding system, veterinary drugs production, milk products etc.
For example:Automatic pig farm equipment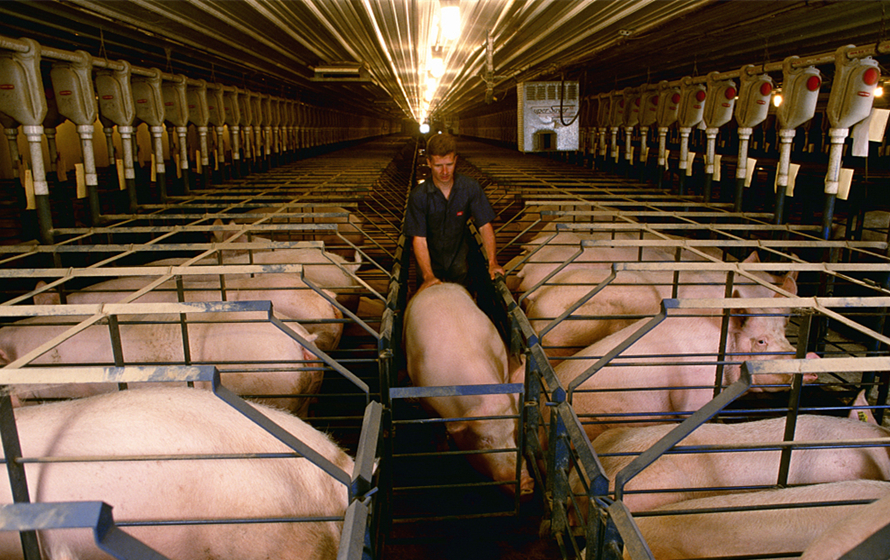 Automatic pig farm equipment is composed of feed tower, feed line, power system, control system and so on. When the start button is activated, the motor drives the feed line to run in the pipeline. The feed line goes through a cycle around each trough inside the enclosure and finally returns to the feed tower. Open a discharge port in the pipe above each feed trough, When the feed line drives the feed in the feed tower to run in the pipe to the position of the feed opening, the feed will go down the feed pipe to the feed trough, And in the last feed trough equipped with a material level sensor, When the last feed trough is full,the material level sensor will send information to the control system, The control system cuts off the power and the power box stops working, The feeding process is thus completed.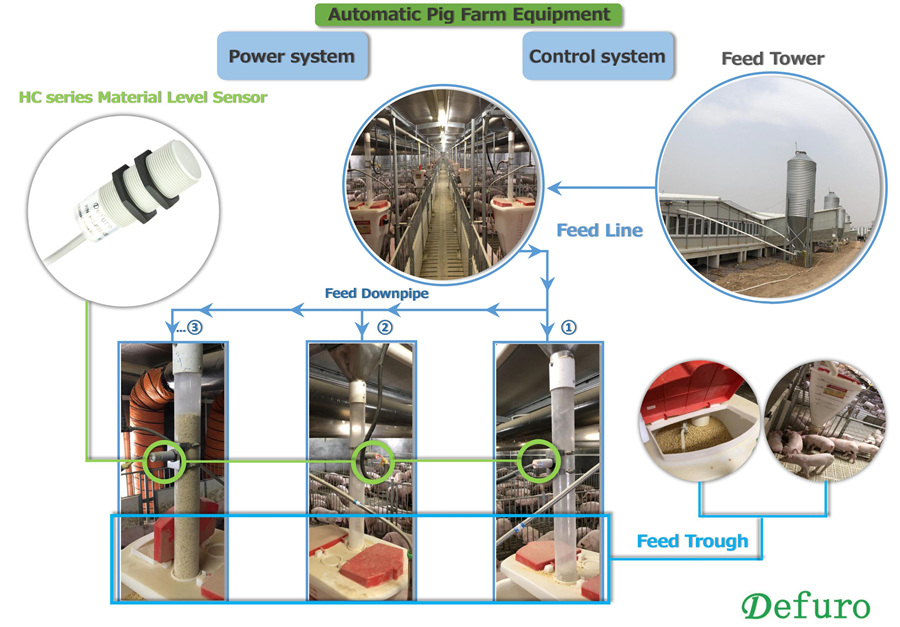 Defuro special sensor for animal husbandry,operating voltage 20-280VAC, suitable for complex voltage, humidity resistance,Leakage current of about 1mA, can be applied to AC contactor or relay load. The product has just the right sensitivity to perfectly avoid material sticking conditions.
Related products: